October 23, 2016
The New Guinot Treatments at Our London Beauty Salon
by
Joshua Altback
Beauty Treatments
Facials
Guinot beauty treatments London
There is only room for the best products at our St John's Wood Hair and Beauty Salon and you're aware already that for hair care we use top quality products and only the most best Keratin treatments but do you know about our beauty care?
The Joshua Altback Hair & Beauty Salon prides itself in only using Guinot products when carrying out beauty treatments – in fact, our very own St Johns Wood, London beauty salon has been designated by Guinot as a professional facility where all of Guinot's own treatment methods are carefully implemented by fully trained, experienced beauty therapist professionals.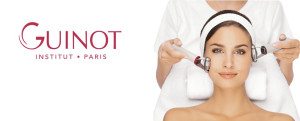 Guinot are constantly striving to improve their products, with enormous investment in research and development so they always provide us with revolutionary new treatments. All products are rigorously tested to ensure ultimate results which is why we are proud to offer our clients many different superb treatments.
Guinot products are all paraben free and active ingredients are extracted from GMO-free plants. It is also an exceptionally eco-responsible company and seeks to respect our environment in its production methods – you can be assured that no products are tested on animals.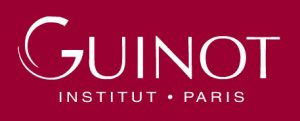 We are now offering 10 NEW Guinot treatments at our St Johns Wood Beauty Salon and every week we will be writing about each individual treatment on our blog.
We start with the new Age Summum Treatment
The Treatment That Targets Signs of Ageing
The Age Summum Treatment is the alternative to plastic surgery for treating immediately signs of ageing : wrinkles and fines lines, loss of firmness, lack of radiance.
Active component
During the treatment, the precious anti-ageing active ingredients directly act on signs of ageing :
– Pure vitamin C: stimulates the synthesis of collagen and provides antioxidant action for exceptional radiance.
– Hyaluronic Acid filler spheres: smooth away wrinkles.
– Pro-Collagen: stimulates the synthesis of collagen and fights against cutaneous slackening.
The results
In less than 1 hour of treatment, the face appears several years younger:
The skin's surface looks more youthful.
Wrinkles and fine lines are filled in and immediately smoothed away.
Skin texture is refined and the skin recovers a youthful radiant glow.
Scientific test results* :
After 3 treatments :
– a 49.4% average decrease in wrinkle depth is noted
– a 42.6% average increase in skin firmness is noted
– a 87.7% average increase in elasticity is noted
The advise from our Beauty Experts
Age Summum Treament is ideal for all women who wish to appear younger than their age.
Your beauty therapist will recommend you one AgeSummum treatment to immediately correct signs of ageing and one treatment every three weeks for lasting results.
To prolong the treatment benefits, she will prescribe products suited to your skin and beauty objectives.
Our care secrets
An exclusive skincare treatment that erases signs of ageing.
Dermabrasion Exfoliating Cream
Rejuvenates the skin's appearance by eliminating dead cells and stimulating
the production of young cells.
Regenerating Anti-Ageing Serum
A genuine concentration of 56 Biological active ingredients from Cellular Life Complex and vitamin C, which encourages cell regeneration.
Age Summum Facial Massage
An anti-ageing massage technique that helps the precious active ingredients from the hyaluoronic acid and DNA-enriched serum penetrate deep down into the skin.
The skin appears firmer and facial features rejuvenated.
Age Summum Face Mask
Specific anti-ageing mask, enriched in pro-collagen that adds youthful radiance to the skin.
To book your treatment please call 020 7722 1225 / 020 7586 2486.