Top Keratin Hair Treatment, Best-In-Class Brazilian Blow Dry straightening Salon in London
Introductory Offer
UP TO 30% OFF SELECTED TREATMENTS
Top Keratin hair treatment and best-in-class Brazilian blow dry straightening salon in London, our reputation from clients and media alike is almost unparalleled. We provide the best and newest products available from Brazil, Israel and around the world containing the most extensive, rich and complex ingredients.
Being the first salon to specialize in the Brazilian Keratin Treatment otherwise known as the Brazilian Blow Dry or Keratin Treatment London, we now provide six different treatments, each of which is tailor made to suit your hair and lifestyle needs.
The Joshua Altback Salon has featured in many press articles for our expertise and knowledge in hair straightening and the results we achieve. It is important to communicate to our clients that all our products are completely and certifiably safe. None of our products contain formaldehyde or any derivatives.
Your first appointment will begin with a thorough consultation which includes a scalp and hair analysis – this is to ensure that the right treatment is selected for your hair type as well as your lifestyle.
Please call us on 020 7722 1225 to book.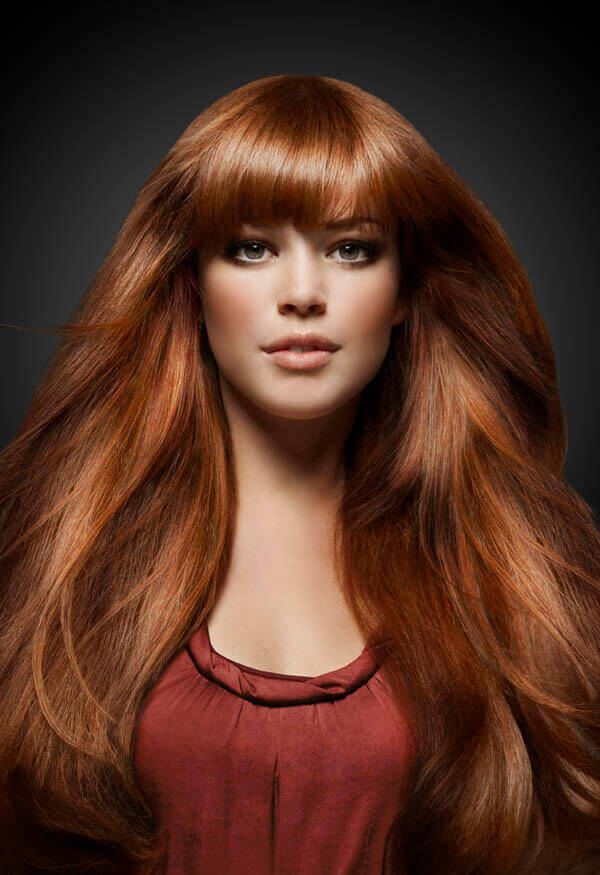 The Best Brazilian Blow Dry Straightening in London!
Permanent hair straightening is a service that many salons struggle to offer their clients whilst preserving quality. The Joshua Altback salon was one of the first in the UK to offer the keratin treatments that we are now so well known for and we are able to offer a Brazilian blow dry in London unlike any other as a result. This approach allows our clients to finally find the permanently straight hair that they have been looking for!
Top Keratin Hair Treatment in London!
Widely regarded by both media and clients alike as one of the very top specialist Keratin Hair Treatment Salons in London, we strive for perfection every time. Our straightening treatment uses the natural protein within hair shafts, and adds shine and lustre, leaving hair soft and silky. We repeatedly get outstanding results, including on damaged and previously treated hair.
The Joshua Altback Salon advises you to be aware of websites and salons that are offering heavily discounted substandard straightening services. They are often untrained, and use poor quality chemicals which can seriously damage your hair and be of high risk to your health. We pride ourselves in our experience, application and use the best and newest products available.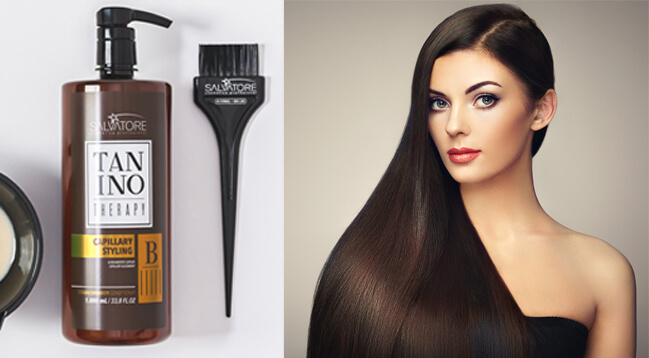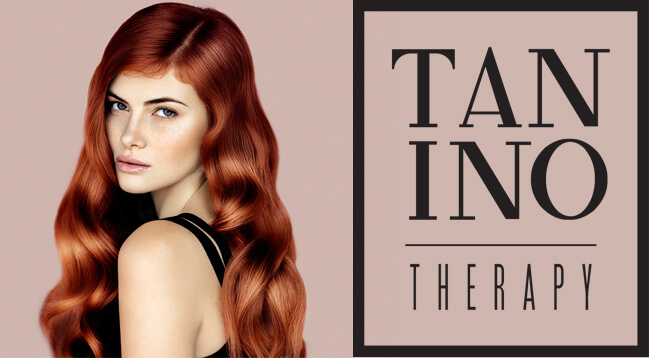 INTRODUCTORY OFFER
Brazilian Hair Straightening
and Keratin Treatments

FOR NEW CLIENTS ONLY

Offer ends: MAY 31st 2021
TREATMENT PRICES
| | |
| --- | --- |
| THE CROWN (NEW) | £300 – £400  10% Off |
| DISCOVHAIR – ELASTIN | £275 –  £375  10% Off |
| BEOX KERA COFFEE | £275 – £375   20% Off |
| BEOX KERA PRIME | £275- £375    20% Off |
| SALVATORE TAN-INO THERAPY | £250 – £350  30% Off |
|   | |
Prices vary depending on your hair thickness, length, texture and amount of product used.
Extremely coarse, curly/frizzy hair types may be charged more than our normal prices. If you would like a quote, please send in any pictures of your hair to: info@joshuaaltback.com. If you have Afro hair please let us know and we can discuss the product options, prices and timings before booking.
Prices are quoted upon consultation. To get the best results for all our clients with extremely thick, curly or Afro Caribbean hair we need extra time for the application. Appointments can take 3 – 5 hours so please ask for a longer appointment time when booking.

SPECIAL OFFER * Terms and Conditions Apply.* This is a limited offer for New clients only. Valid for all of our 6 different Brazilian blow dry / keratin treatments. Please see our hair page for mens prices. You can also receive 20% off a haircut or trim before or after your treatment.
Offer ends – 31st MAY 2021.
Please ask your stylist about our loyalty scheme or take a look at our Offers page.
ALL KERATIN TREATMENTS CANNOT BE BOOKED ONLINE
To book your appointment please call
020 7722 1225 or email info@joshuaaltback.com
A £50-£75 deposit will be taken on all bookings.

A 24 hour cancellation is required on all bookings or a fee may apply.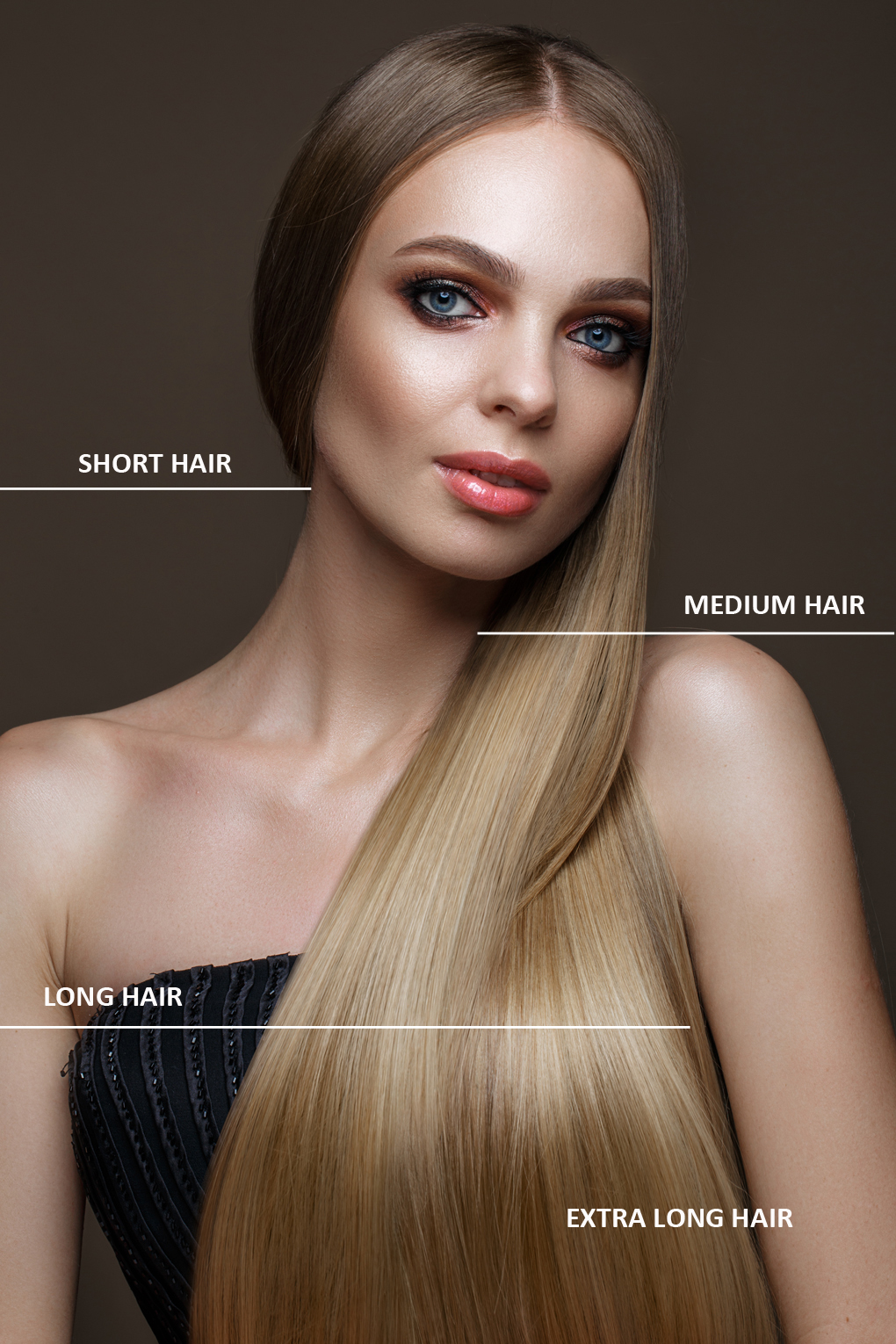 Our Brazilian Hair Straightening & Keratin Blow Dry Treatments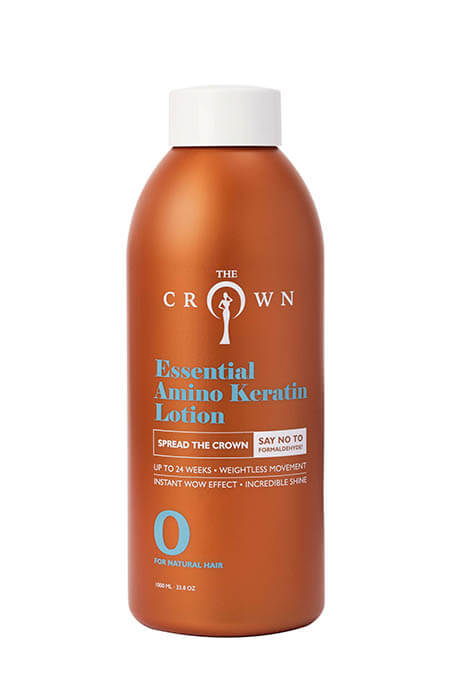 THE CROWN – AMINO KERATIN SYSTEM (NEW)
MOLECULE DELIVERY SYSTEM. 0% FORMALDEHYDE FREE & DERIVATIVES
We are proud to be the first salon in the UK to offer this new treatment from Israel. We have finally found a keratin Treatment without formaldehyde or derivatives that will straighten your hair and is just as good! This ground breaking treatment has three individual products that can be used specifically on different parts of your hair preserving the hair's texture, elasticity and natural shine. Your hair is made up of segments, some of which are dry, some lack moisture and nourishment and some have split ends. At the same time your roots are still healthy and nourished. Most other keratin treatments, while adequate can weigh down healthy segments with unnecessary product. The crown has devised a patent-protected method called Acro-core that is based on five smart molecules composed of natural ingredients: bio ceramide, wheat germ, mustard oil, keratin and acai juice. Every molecule has hundreds of thousands of product agents, each of which is engineered to pinpoint the segment to the hair which is needed so that it doesn't waste it's strength on areas that don't require it. With this latest technology it gives the stylist complete creativity to apply these products on different segments of the hair whilst achieving the perfect results every time.
BENEFITS
Treats and repairs all hair types
Makes hair very straight on even the most curly frizzy hair types
Lasts longer than any other non-formaldehyde treatment
Protects the hair from environmental conditions like the sun, wind, moisture and dryness
Protects hair from aggressive hair dyes and damage
Protects hair from colouring and lightening, curlers and straighteners
Smooths and repairs natural, colour treated, lightened, and/or damaged hair
Application: 3 – 4.5 hours
Lasts 4 – 6 months
Can be shampooed the same day or left in.
SALVATORE TAN-INO THERAPY BRAZILIAN HAIR STRAIGHTENING TREATMENT

TANINOPLASTIA TECHNOLOGY – 0% FORMALDEHYDE AND DERIVATIVES
1 PRODUCT – 3 TREATMENTS
Our new treatment from Brazil's leading cosmetic company can be used to straighten unruly curly or frizzy hair and can be used as a hair treatment to hydrate or restore damaged hair. The treatment contains a large concentration of MULTITANNINS that enhance the straightening and alignment of the cuticles. It creates a chain of proteins in the fibers, providing strength and resilience due to adhesion of its agents to the cuticle layer.
Benefits
Results last up to 3 months
Perfect for blonde hair colours
Great for damaged hair
After using the treatment, it can be rinsed immediately, meaning no waiting time
It is suitable for all hair types and can be applied in many different ways to achieve different results. Great for loosening your curls and taking out your frizz.
The treatment rehabilitates and strengthens hair from the inside.
Application 2 – 3 hours.
Lasts 3 + months
Same day shampoo or leave in.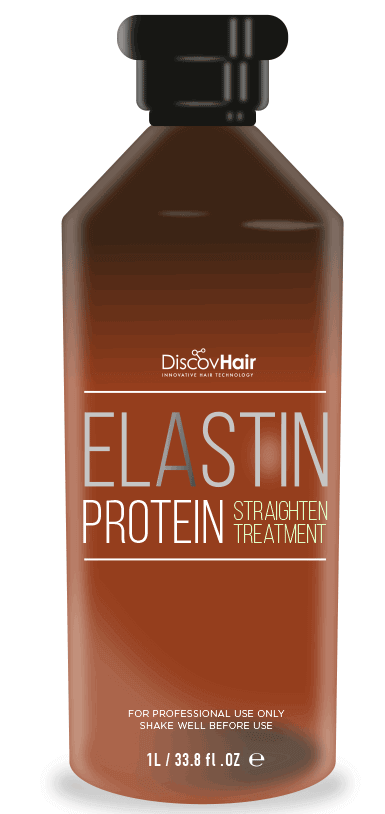 ELASTIN PROTEIN BRAZILIAN HAIR STRAIGHTENING TREATMENT – 100% formaldehyde & derivatives free. New advanced solution.
This straightening treatment has a unique formula that was developed by DiscovHair labs and fits all hair types including Afro hair. The formula contains rich concentrated proteins of selected amino acids from the hydrophobic amino acid family. So the main acid is the Elastin Protein. This protein has elastic and flexible qualities
enabling it to stretch the disulphides in the hair but still keeping it flexible and strong. It will be super fast and super easy to blow dry your hair staying smooth, incredibly shiny and bouncy but without frizz or unruly curls. We can use this treatment in various ways to achieve different results.
Benefits
The soft results last up to 24 weeks and are resistant to changing conditions, such as weather, meaning the smooth appearance is long lasting.
The Keratin formula boosts the quality and appearance of hair, achieving healthy-looking results.
The treatment is quick, simple and effective immediately. After using the treatment, it can be rinsed immediately, meaning no waiting time
It is suitable for all hair types and can be regularly applied when needed, with no negative impact on the hair.
As well as creating the ideal smoothing look, the treatment rehabilitates and strengthens hair.
Application 2 – 4 hours.
Lasts 3 + months
Same day shampoo or leave in
BEOX KERAPRIME BRAZILIAN HAIR STRAIGHTENING TREATMENT 100% Formaldehyde & derivatives free
Our newest product the BEOX professional Keraprime Solution is specifically for Blonde coloured hair. It's enriched with the Fiber Protein System – an oil and protein complex with a one-of-a-kind, intensive restorative technology that replenishes nutrients, smoothing hair fiber as you desire and preventing strands from fading and turning yellow. It does not require prior washing and can be applied to any type of hair, as its formula is fully compatible with other types of chemically treated hair. Keraprime Solution does not contain Formaldehyde or harsh chemicals when heated. The results can depend on the application we use.
Benefits:
Effective for all Blonde coloured hair including bleached blonde hair
Toner Colour already mixed in to stop blondes from lifting
Lasts up to 50 washes
The Keratin formula boosts the quality and appearance of hair, achieving healthy-looking results.
The treatment is quick, simple and effective immediately. After using the treatment, it can be rinsed immediately, meaning no waiting time.
Soft, smooth and shiny hair after treatment
Can get straight results without formaldehyde
Application: 2 – 3 hours
Lasts 3 – 4 months
Same day rinse. See results straight away.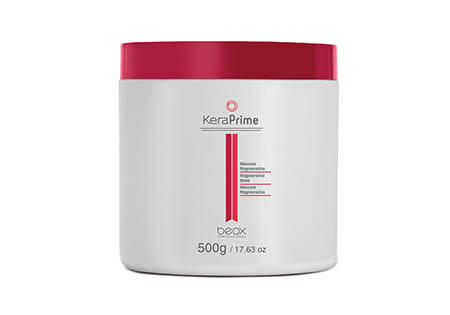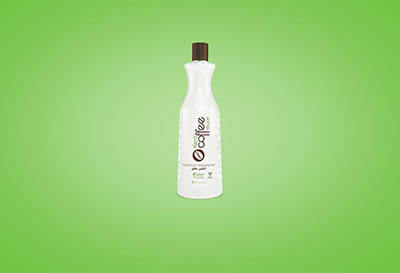 BEOX – KERA COFFEE MAXIMUM STRAIGHTENER 100% Formaldehyde and Derivatives free.

Single step smoothing, developed with proteins, acids and oils, promotes hair alignment and intensive hair repair. Leaving them disciplined, glowing and extremely soft.
KeraCoffee Straightment System contains the exclusive Green Complex – Blend of laboratory-modified acids such as Aspartic Acid and Glutamic Acid. It acts on the hair by protecting the hydro-lipid layer, preventing the action of external moisture, reinforcing the hair fiber and aligning the them to the desired shape. It reduces the hair volume and gives extraordinary brightness. Amazing shine and straightening for all types of hair.
Application: 3 – 4 hours
Lasts 3 – 5 months
Leave in for 24 + hours for best results
TANINO CURL DEFINITION TREATMENT
The Curly Hair treatment provides intense hydration and structure regeneration through its formula comprised of bio-collagen, elastin, and essential oils which fill in the hair fiber grooves and form a protective film around it, thus retaining moisture, increasing tensile strength and curl definition.
Hydrates, shapes and defines curls.  Provides volume and frizz control and fills in the hair cuticles.
Recommended for:  Curly Hair, Wavy hair, Frizzy hair
Application: 2 – 2.5 hours
Lasts 1 month
See the results straight away
Price: £140 – £180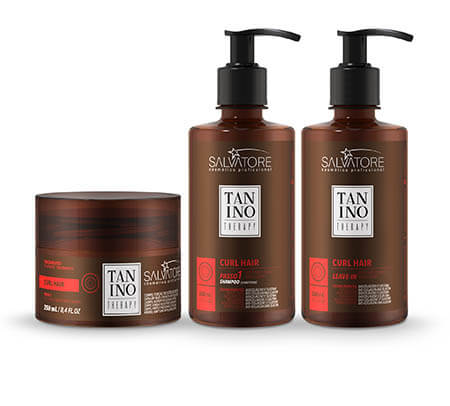 At the Joshua Altback Haircare and Beauty Salon, you and your hair directly benefit from the knowledge held by our experienced members of staff. As one of the first salons to offer keratin treatments in London, we know exactly what products to use and perhaps more importantly not to use to both protect and improve the condition of your hair when applying our specialist Brazilian hair straightening treatments.
We make use of industry leading hair care products that not only protect but can even strengthen your hair. We can apply the treatments in various different ways depending on the condition and texture of your hair.
Our treatments result in smooth, healthy and conditioned hair with a radiant shine. They are even suitable for all types of hair including Afro Caribbean hair and damaged hair!
We can get hair permanently straight without using formaldehyde, relaxers or Japanese straightening products such as the Yuko system or Momoko!
It's all in the application and our experience and knowledge on hair texture and condition of the hair.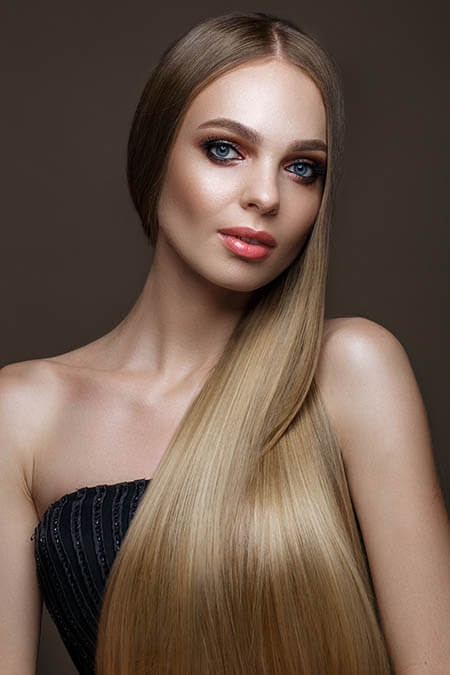 What is a Brazilian Keratin Treatment or Brazilian Blow Dry?
If you have dry, frizzy hair, unruly curls or hair that's just hard to manage then these treatments are perfect for you. We apply one of our six products specifically for your hair type and the results you want to achieve and then blow dry the treatment into the hair. We then use the irons to seal the product into the hair. Some treatments require leaving the product in for a day or two and some you can rinse straight away. Each application is different depending on your hair texture, porosity and condition of your hair and the results you want to achieve. All treatments last up to approximately 3-6 months. Those with curlier and courser hair may need to ask for a longer appointment to achieve the desired results.
When can you not have a Brazilian hair straightening treatment?
We would not recommend having a keratin treatment if your hair is very damaged. If your hair has been over bleached or over processed from other chemical treatments or from heat damage we would need to first check the elasticity and porosity of your hair. This can be done by coming in first for a consultation.
How do I take care of my hair after the treatment?
Post treatment: It's always best to use the same products that go with the product you applied on your hair. This is because they add in all the necessary ingredients that compliment there treatment to keep it lasting as long as possible. Yes you do need to use a non sulphate shampoo on some of our treatments but this is not the only ingredient that will strip a keratin. If your hair was over processed or damaged before a treatment then it's always best to use a hair mask instead of a conditioner as this will improve the condition of the hair giving you better results.
Hair Colour
We always advise to do your colour approximately 1-2 weeks after a keratin treatment taking into account that some colours may lift slightly. Depending on your hair, give it time to settle.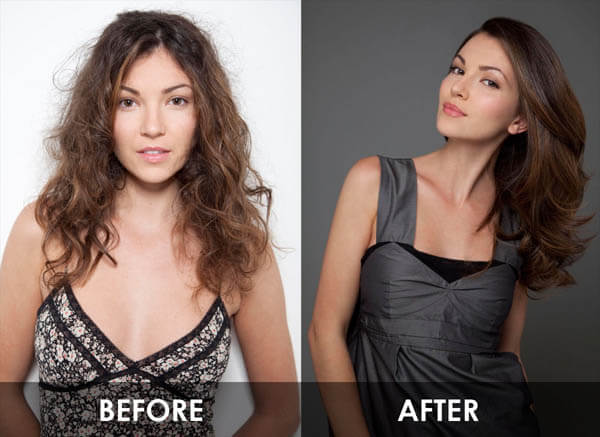 What makes us the leading UK specialists?
We have outstanding, unrivaled experience in application of all our products.
We use the latest technology and advanced new quality products available.
We have a choice of 6 individual treatments to suit all hair types and lifestyles.
We provide the best aftercare hair products including Elastin, Discovhair, GK and YBERA.
Our salon is fitted with powerful extractor fans above each position eliminating fumes for your comfort.