Best Micro Ring Hair Extensions Salon in London
Micro Bonded Hair Extensions
The specialist hair extensions system makes use of small, precision-engineered micro-links to create a comfortable feel and natural look.
This unique extensions system utilises tiny precision-engineered micro-links that are preloaded on a special application tool, or used as a single-link tool. Micro-bonds of human hair are fed through the link with the clients own hair and securely pressed into place using the pressing and releasing prong. This system easily allows the extensions to attach hair that delivers extra length or volume in a virtually invisible concept that is exclusively developed by Hair Development.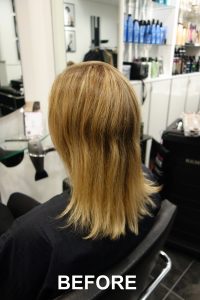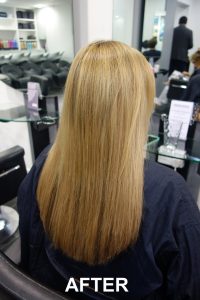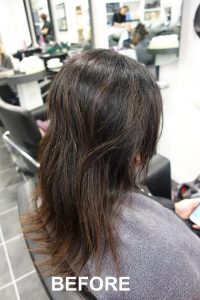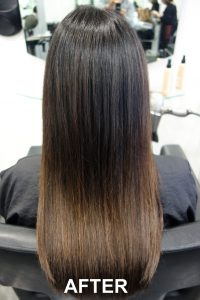 Prices: (14 inches – 20 inches)
¼ head £250 – £275  ½ head £350 – £375 ¾ head £450 – £475 Full head £550 – £575
Specialists in Micro Ring Hair Extensions
Clients have been coming to the Joshua Altback hair and beauty salon for their hair extensions for over 20 years and the reason why is simple, our specialist hair technicians offer some of the best services in London!
By using top of the range equipment, products and techniques we can offer micro bonded hair extensions that cause no damage to your hair, look great and natural and will last for a reasonable amount of time. Just a few of the benefits of these types of extensions:
Unique application technique completely removes the need for harsh and potentially damaging chemicals.
The light weight and small extensions partnered with a gradual, strand-by-strand application means that you will experience no strain on the scalp and remain comfortable.
No glue, heat or sewing application needed.
Beautiful, natural look.
Durable and long lasting (hair can even be washed and styled!).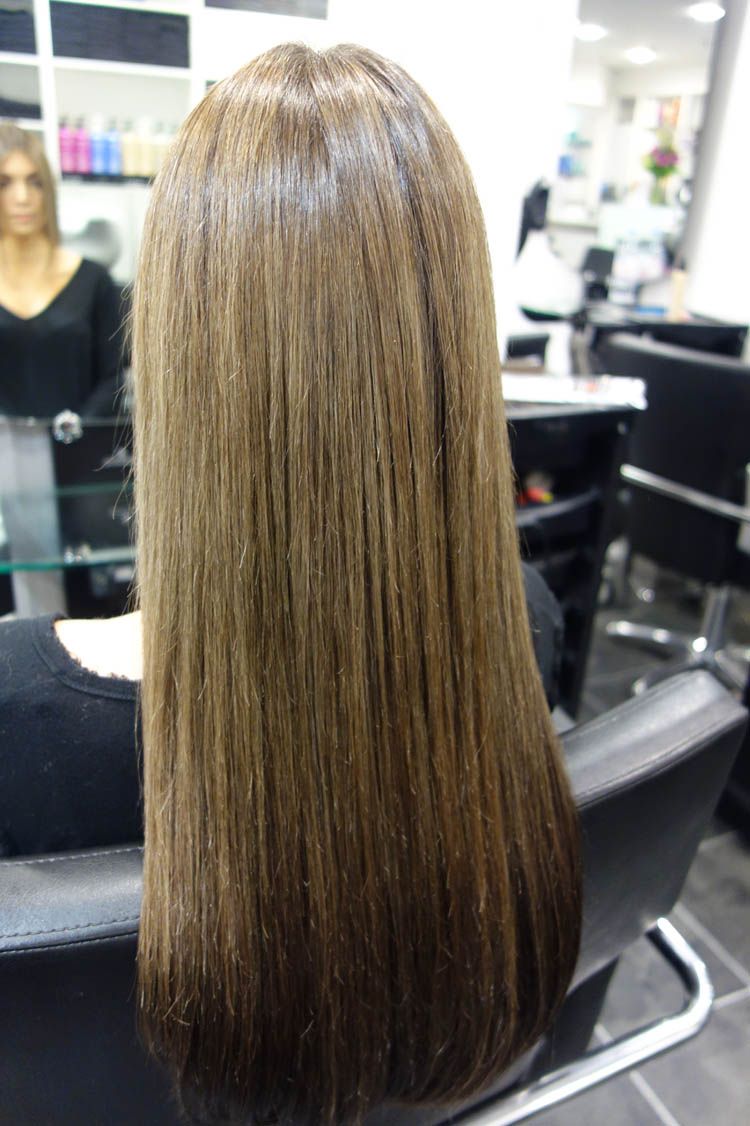 Micro Ring Bonded Hair Extensions Explained
Micro ring hair extensions (otherwise known as micro ring bonded, micro weft extensions or micro loop hair extensions) are a type of specialist hair extensions that through an advanced application system can offer the highest quality natural look whilst remaining comfortable and durable! The technique used to apply the extensions does not require heat, glue, sewing or potentially harmful chemicals. Such extensions are sought after all over London and the Joshua Altback Haircare & Beauty Salon is one of the few places to offer this high end service.
Using an advanced application tool, the extensions can be blended with your natural hair and secured to your head comfortably with tiny, unnoticeable micro rings. Here they can remain comfortably in place whilst offering a sleek and elegant new look. Experience and knowledge in the application of these extensions is of the up most importance to ensure that they not only remain securely in place but also so that they can be removed easily when/if necessary.
Why Should I Use Micro Ring Hair Extensions?
You might be wondering why you should choose micro ring hair extensions over any other type of extension and there are actually a few reasons! One reason would be the natural look that they offer. As the extensions are applied and blended with your natural hair, they offer a much more natural look which clients love. Furthermore, they are known for being long lasting and durable! Clients are always pleasantly surprised with how well the extensions stand the test of time and because of the unique application method, they can even be loosened and re-secured/applied when required!
Natural look – blended with your natural hair.
Long lasting and easily re-secured in place.
Avoids the need for potentially harmful and damaging chemicals and application methods!
Use our online booking widget or call us on 0207 722 1225 to book your appointment at our London salon now!