The UK's Leading Tape Hair Extension Specialists & Salon in London.

Specialists in Russian and Supreme European Tape Hair Extensions
With over 20 years of invaluable experience and unrivalled in application of hair extensions you know that with Joshua Altback you have chosen the very best and found one of the best hair extension salons in London. Hair is 100% human and sourced from Russia, Europe and India and is only the finest quality so you can be guaranteed the most natural look. The JA Salon works with Beauty Works, Hair Development UK, Great Lengths and Richy hair extensions who source and process hair from the most reliable and ethical areas which ensures consistency and quality. Clients at the salon are given complete versatility and plenty of choice – there are nine different extension systems, each can be tailor-made to suit each clients hair type and lifestyle. Here are all the extensions systems we provide:
London's best Tape Hair Extensions
Beauty Works Invisi-Tape
Great Lengths Hair Extensions
Richy Extensions
M Fold Flat Tip Extensions
Flip-in Hair Extensions
Bespoke Hair Pieces
Ponytails
Bridal Hair Extensions

Reviews
Harriette Hale
The Leading Money Mindset Expert & Coach in the UK
"I came to Josh years ago after a previous salon had completely destroyed my hair with extensions. He rectified the damage in time for a TV appearance and I've been a loyal customer ever since. His hair extensions are the best I've ever had and the quality and strength of my hair has actually improved! I started with tape extensions, then they did a total transformation from blonde to brunette and now I have the greater lengths cold fusion extensions with Justyna. I've had my colour done with various colourists there and they're all fantastic. Even though I've recently moved further out of London I still travel to see Josh and his team. I wouldn't trust anyone else with my hair. They've proved themselves to be experts time and time and time again! Thank you for all your wonderful work. You have a customer for life xxx"
Sabrine Marubat
"I've been getting tape extensions here for almost 3 years now and the quality of the hair has always been amazing! Joshua is super skilled and even uses the extensions to create highlighted and balayage looks for me without having to colour damage my natural hair. Would highly recommend!!"
Nicola Fox
"I have had extensions for many years all over the world and I can honestly say that josh is in another league. My hair has never ever looked better and I have never had so many wonderful compliments. I would rate josh as simply the very best hair extension in London"
Sophia Xuereb
"Joshua really is the best in London at executing hair extensions – I went somewhere else once just to fix them, for convenience, as it was close to my office and the difference was stark. I urgently booked in with him to rectify the situation and he even accommodated me at an early appointment despite the fact that he was so busy, which I am most for grateful and will never go anywhere else again.Thank you Joshua!"
Jo Gannon
"I have been coming here for tape hair extensions with Josh for three years and I wouldn't go anywhere else in London!"
Lisa Martin
"Amazing hairdressers! Did a complete transformation with my hair today… colour change from blonde to brunette, tape hair extensions, cut & blowdry! Great service and hair looks & feels amazing! Thanks Joshua! "
Tape Hair Extensions
We guarantee that our pre-taped skin weft tape hair extensions are the best in the UK. The hair is European supreme quality, 100% Remy or luxury Russian hair with up to 24 inches in length. The base area of the extension is hand tied replicating natural growing hair and is finer and lighter than other similar tape systems making them very comfortable, easy to re tape and leaving no damage to the hair. Maintenance includes re-taping, re-applying and cut/style. Joshua can create an individual look by mixing different colours together to achieve highlights, balayage, ombre or bright fashion colours. Please note that all hair is different in texture and density which means that you may only need a half head to achieve extra length and body.
We offer a re-taping service to anyone who has their own brand of tape extensions starting from £47.50. Price includes cutting and styling.
We usually have all colours in stock for our 18 – 20 inch tape extensions so we there's no waiting time between consultation and application!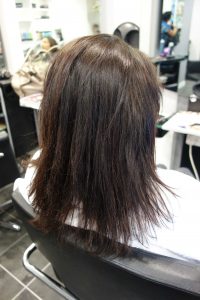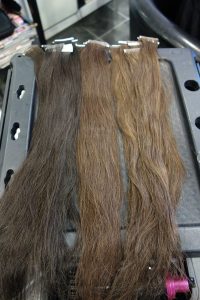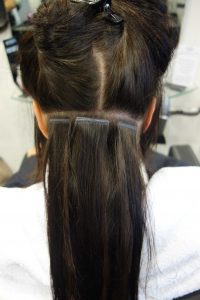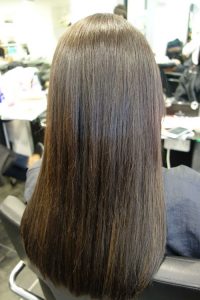 We offer a luxury service using the best quality hair available in the UK. We have over 25 years experience in all types of hair extensions. Our bespoke service ensures you get the best value for money. You pay for the hair at wholesale price (what we pay) and the cost of time it takes us to apply the extensions which enables us to be competitive on price.
Prices (from)
Consultation: FREE
¼ head from £195 ½ head from £295 Full head from £395
Maintenance (from £47.50)
Great Lengths Hair Extensions
With Great Lengths you can expect the best quality hair that keeps its condition and shine. You can order up to 24 inches in length. The cold fusion keratin bonding is easily removed without any damage to the hair. Great Lengths hair extensions can be bonded in three different ways giving you a bespoke service like no other keratin bond system. They have over 55 hair colours to choose from which can be blended to create the perfect effect for you. We also use the new Great Lengths tape in extensions with up to 22 inches length.
We also offer a range of textured hair extensions to suit all hair types; from European to Afro Caribbean hair. Whether you're after natural, soft or deep wave, our hair extensions can be permed to order.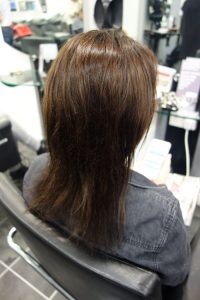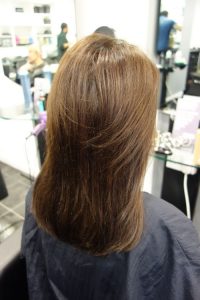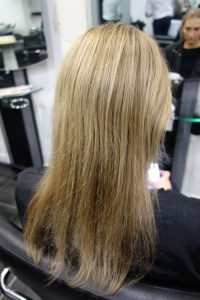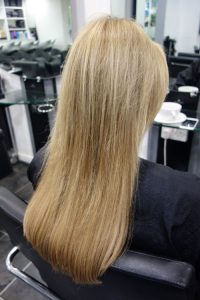 Prices quoted upon consultation. Price depends on length and amount of extensions needed. You may only need a half head to achieve extra length and body. Consultations are recommended.
Micro Bond Hair Extensions
This unique extensions system utilises tiny precision-engineered micro-links that are preloaded on a special application tool, or used as a single-link tool. Micro-bonds of human hair are fed through the link with the clients own hair and securely pressed into place using the pressing and releasing prong. This system easily allows the extensions to attach hair that delivers extra length or volume in a virtually invisible concept that is exclusively developed by Hair Development.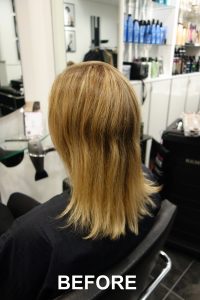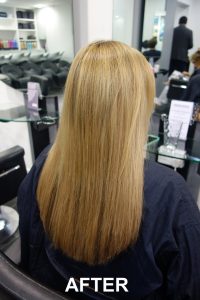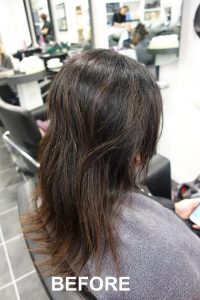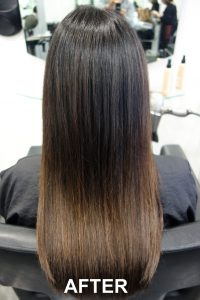 Prices (from)
(14 inches – 20 inches)
¼ head £250 – £275  ½ head £350 – £375 ¾ head £450 – £475 Full head £550 – £575
M-FOLD Hair Extensions
The flattest parallel extensions, ideal for fine – medium hair. No more pinched connections that separate the rhythm of the roots.
M-Fold hair lies parallel and flat, replicating growing hair.
Fast! Finish a full head of extensions in 1 hour.
No heat, no chemicals, no damage.
Easy removal in 30 minutes.
No tools necessary to complete a full head of extensions.
A terrific range of colours including highlights and also a world first of natural growing hair colours with slightly darker roots.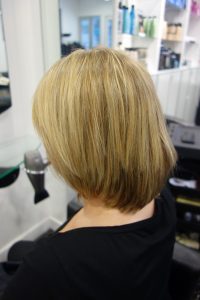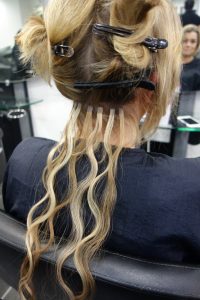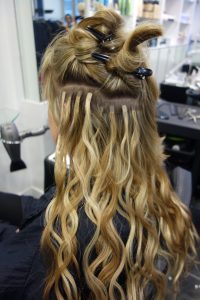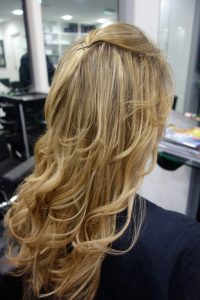 Prices: (from)
¼ head £180    ½ head £300    ¾ head £400    Full head £500 – £580
Singles £3 each
Flipinhair Extensions
Human hair extensions, easy to wear without damaging your natural hair.
The great advantage with Flip-In Hair is that unlike traditional hair extension systems, you don't need to spend hours having your new hair fitted. Flip-In Hair takes less than one minute to fit and literally one second to remove.
Choose from 12 inch (30 cm), 16 inch (40 cm) and 20 inch (50 cm) lengths, in a range of colours and blends, in smooth straight styles or bouncy luscious soft curls and waves.
Joshua is trained specifically to cut and style Flipinhair and offers a bespoke service including consultation, ordering the correct blend of colours, and cutting the extension hair to blend in with your own hair.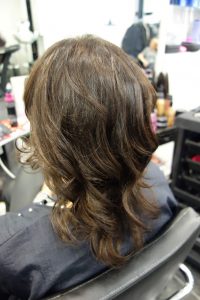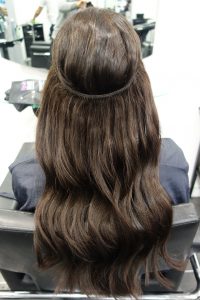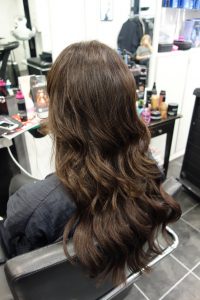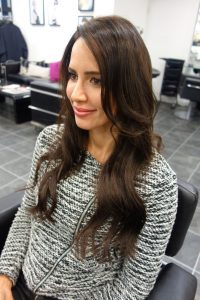 Prices (from)
12 inch (from £200) 16 inch (from £225) 20 inch (from £250)